Assign | Program Pile CPT | GEO5 | Online Hilfe
Assign
The frame "Assign" contains the list of layers of the profile and associated soils. The list of soils is graphically represented using buttons in the bar above the table, or it is accessible from a combo list associated with each layer of the profile.
The procedure to assign a soil to a layer is described in detail herein.
The program makes it possible to import soil assignment in the gINT format.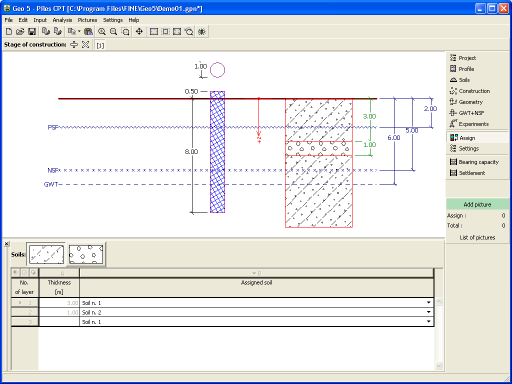 Frame "Assign"